All Grandma Wanted For Christmas Was…
Christmas of '76 was memorable for my dad and his family.
Just a few days before that Christmas, my grandpa wrote:
 December 22, 1976 – Geraldine had the operation in the St. John's Hospital. All went well. We all visited her except John – under 14 not admitted to the hospital…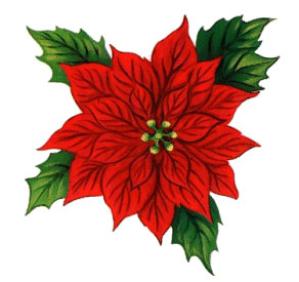 My dad tells it to me:
Grandma had to have some surgery, and elected to do it during the holidays because she felt that she would get better service – on account of so many patients wanting to be out of the hospital for Christmas. Gerald and Cathy felt the children should all band together and pay for the operation.  I was going to optometry school at that time and didn't have a penny to my name.  My 3 youngest siblings were likewise poor. 
So Gerald and Cathy, and also Yvonne and Bill, contributed the lion share of the bill.  They paid it ahead of when Grandpa went down to see how much he owed for the operation and hospital care. 
 I wondered what I could do to help my mom? I hoped that there might be something that I could do for her, as I loved her as much as anyone else. I went up to see her and to try and figure out what that special something could be that I could give. I said to Grandma, "Mom—What would you really like for Christmas?"
 Grandma astonished me with her answer.
" I want to see your little brother".
 That might be impossible. My little brother, John, was not old enough (according to the posted signs) to enter the hospital.  The hospital was guarded on the front steps by an armed guard. Gun at his side.
 As I prayed and pondered I remembered the time a few years before when I had dressed up like Santa when the youth of our ward went Christmas caroling. I thought, I could do that again and maybe – just maybe – I could get John in, if he was dressed up like an elf.
 I asked my sisters, Beth and Joyce,if they could help me with John's costume. I would need green tights and green everything for John. They assured me that they could furnish the costume. I asked John if he was willing to go along with the idea, explaining that there was a chance that it might not work and that we could be severely reprimanded by the guard or hospital authorities. John said he was willing to give it a try.
So John and I got all dressed up – I as Santa Claus and John as an elf. We went up to the hospital entrance. The guard spotted us coming.
 "Well, what have we here? Santa and his helper! Right this way!"
 It was hard to get up to Grandma's room. When I dressed up like Santa before, I just ran around with the other youth in the ward singing Christmas carols. People seemed to think it was cute that Santa was along. I had not anticipated this time that so many patients would want to say hi to Santa or to tell him that they had been good.  It was a treat for Santa to be where they were in the hospital.

Eventually our family – including John and I in costume -made our way up to Grandma's room. Grandma seemed to be resigned to her circumstances, and comforted by the fact that she was indeed getting find treatment. You should have seen the look on her face when she saw us, and spotted John – she was overjoyed! We had a nice visit that day. 
"You brought me the best thing ever!"    
John and I walked away with a feeling that I will never forget.
 To this day that is one of my most memorable Christmases.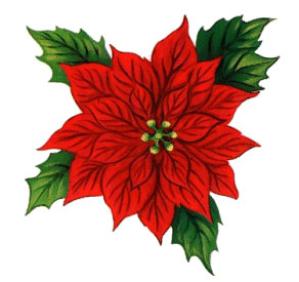 My Grandpa's Diary Entry for that Christmas:
'December 25, 1976.
All gathered around the Christmas tree at 8:00 am, except Geraldine who was still in St. John's Hospital. We all opened the presents. We had a wonderful Christmas time.
Cathy Lynn prepared the Christmas dinner. It was truly a banquet. We had lots of leftovers.
At 2 pm we all went to the hospital to see Geraldine. Douglas dressed as Santa in the Ward's Santa Claus suit, and John was made up as an Elf. We put all her presents in Santa's bag- she was really surprised to see us. We spent about an hour at the hospital. On the way out of the hospital Douglas and John made several stops to see children both young and old to wish them a Merry Christmas.
 We all felt at the end of the day it had been the best Christmas we had ever had, even though Gerri was in the hospital. We begin to see that even during trying times we are able to have very choice experiences and good times. The Lord truly has been good to us. He has blessed us in so very many ways. But best of all he has blessed us with each other.
A better family I could not be part of, they are really great.