You know what couple I absolutely love?
Ida and William McKinley.
While reading about Ida, there are times when I think she is the unluckiest and feel so bad for her. Then there are times when I think, oh the lucky diva!  Read on and see if you can understand where I'm coming from. (Also why I think hers and William's story is so beautiful.)
Bring them back!
Ok, what I mean is bring a loving couple to the White House–a couple who is strong in politics and has integrity.
Hmm…perhaps that's hard to find in the world of politics. But there are some exceptions.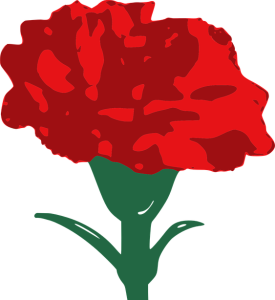 When the former Union major William McKinley set his eyes on Ida Saxton at a picnic, he was smitten. The bank manager didn't seriously notice him till one of his speeches.  She admired his integrity. He would just happen to be passing by the bank to make small deposits–and give Miss Saxton bouquets of flowers.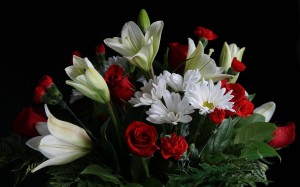 There's a legend that shortly before or after they were married, Ida knew William was going to be President of the United States someday. What's obvious is that William would always treat Ida like the First Lady.
The couple had two daughters who both died young. One died after a few months of being born. The other didn't reach four years old.
Around these deaths, Ida's health became more fragile, and she developed a seizure disorder. Both Ida and William went through depression. I still can't go over the pleasantly surprising outcome of their marriage.
William was very attentive to her. She was as active as she could be and encouraged him in his law career and then when he was elected into Congress and became governor of Ohio. When William was in the running for president,  people had doubts if she could be First Lady. To show the doubters they were wrong, she threw a party for her and William's 25th wedding anniversary which accumulated 600 guests.
During the presidential campaign, her face appeared on promoting badges. Her husband gets praised for his "front porch" campaign in which people from all over the country came and gathered to hear his speeches he gave from his front porch of the McKinleys' house in Canton, Ohio. That was partially so he could be close to his wife. When she had the strength, she would join him outside. One time a boy asked why there were so many people at the house and why William McKinley's picture was all over town. Ida said, "Because he's a dear good man and I love him!"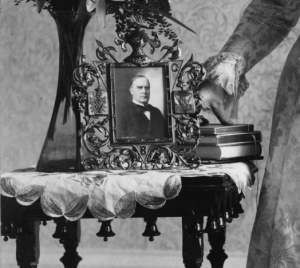 Ida absolutely loved it when William became president and she was the official First Lady.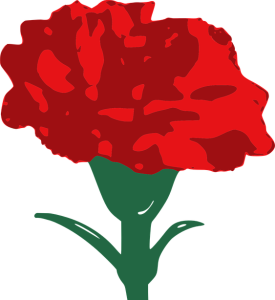 William made sure she sat by him at dinners; if she had a seizure, he would cover her face with a handkerchief and after it was done she would resume where she left off in the conversation. For more serious seizures, Ida was slipped away with the help of aides.
The public knew she could get sick easily, but very few knew she had epilepsy. Ida made sure she was by her husband's side when he received guests or any public event when she was able. If she was looking unwell people applauded her for going on. Harper's Bazaar reported that Ida was "an inspiration for women who for one reason or another are hindered from playing a brilliant individual role in life."
William McKinley's presidency dealt with money issues, the Spanish-American War, and making the United States a world power. He would travel a lot, but he would cut tours short if something plagued his wife.  He constantly worried about her well being. In Washington, William and Ida would take daily carriage rides. She was always on his daily agenda. The majority of his free time was spent with her. William's adviser, Mark Hanna, said, "President McKinley has made it pretty hard for the rest of us husbands here in Washington!"
Pretty extraordinary, huh? Some didn't approve how she was such a top priority for William McKinley. But William said to them that Ida was "the most beautiful girl you ever saw…She is beautiful to me now."
Wow.
I don't usually get sentimental like this, but to someone like me who can relate to Ida at a certain level, William McKinley is beyond impressive. This is where I get jealous of Ida a lot. The snot. Just kidding–but seriously, I think she was the luckiest girl in the world.
Ida was also concerned with her husband's health and thought he overworked. Supposedly on their carriage rides, they talked about retirement after William's second term and how they would live the rest of their lives back in Ohio.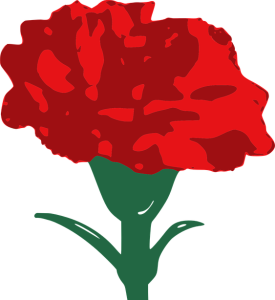 Their visit to Buffalo, New York in 1901, made Ida one of the unluckiest. She wasn't feeling well enough to attend the Pan-Expo with her husband on September 6. Her husband was shot there.   He told people assisting him, "My wife–be careful how you tell her–oh be careful!"
Ida showed strength. It looked like he would get well She would sit by his bed, but when it became apparent he would die, she said, "I want to go too." He responded, "We are all going."
He died on September 14. She said, "He is gone and life to me is dark now."
Understandably, she was in a funk for a while. She went back to Ohio and found certain things to live for like being involved in the building of the McKinley Monument. She died four months before its completion. She, her husband, and two daughters are interred there.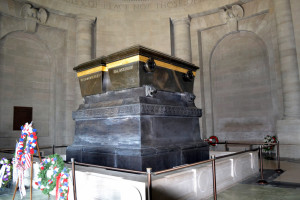 Ida and William McKinley died in the early twentieth century; yet I feel like they lived and died much closer to today. I'd like to imagine they got a chance to retire and danced to "The Way You Look Tonight." I feel a sort of a kinship with them when learning how they took care of each other.
I've covered many people who didn't really have the best of marriages, and it still leaves me heartbroken. In contrast, the McKinley marriage–though they had heartbreaks along the way–is heartwarming and uplifting. Even if you're no romantic, you have to admit the McKinleys are good examples of caring for people.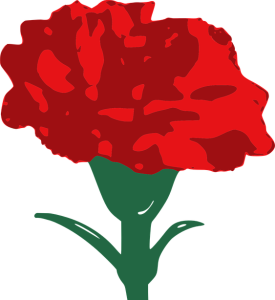 Sources:
Boller, Paul F. Presidential Wives. 2nd ed. New York: Oxford UP, 1988. Print.
"Ida Saxton McKinley." Wikipedia. Wikimedia Foundation, n.d. Web. 03 June 2016.
"William McKinley." Wikipedia. Wikimedia Foundation, n.d. Web. 03 June 2016.
Images:
President and Mrs. McKinley on reviewing stand at Plattsburgh Barracks, N.Y. / Woodward, Plattsburgh, N.Y. 1899. Library of Congress.
Ida S. McKinley, full-length portrait, standing, facing front. Picture of President McKinley on table beside her, and picture of daughter behind her. Circa 1897.  Library of Congress. Photographed by Frances Benjamin Johnston
"Temple of Music, Buffalo, NY (Where Pres. McKinley was shot) [on 6 September 1901]"- historical postcard; CARTHALIA – Theatres on Postcards: Buffalo, NY: Temple of Music http://www.andreas-praefcke.de/carthalia//usa/usa_buffalo_temple.htm
MikeTwekesbury. https://www.flickr.com/photos/7687126@N06/7411108344. "McKinley Memorial" Photo taken 6-19-12.