Happy Mothers' Day!
I wish I could be with my mom and just sing today. But since we can't watch Seven Brides for Seven Brothers, walk Zane, or enjoy nature together, I attempted to write a poem about one of the most important lessons she taught me about being myself.
I've learned many lessons from my mom
She taught early on:
"Once a blonde always a blonde."
As my hair darkens–
Or when it's been dyed–
I've always had a passion inside
It's that I take pride in being
Blonde
Blonde
Blonde!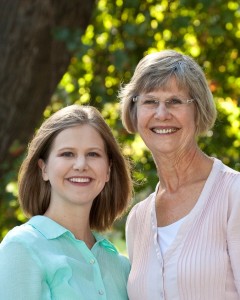 My mom continues to teach me everyday through her sweet example, willingness to talk, and words of encouragement.  Words can never express what she means to me.
Love you, Mom!