Game Face
I love it when the "just there" players in reality TV shows make it to the end—and win. Their opponents hadn't realized they were making moves the whole way. One "just there" historical player is Catherine of Braganza. She played one of the best games in the history of queens vs. mistresses.
It's easy to overlook the Portuguese princess who married Charles II in 1662. Oh that shameless Charles II. He restored the English monarchy but any wisdom he possessed was overshadowed by his foolishness. The Merry Monarch openly had mistresses and acknowledged his illegitimate children. They even received more attention and had greater political influence than his wife.
"Poor Catherine" and "pity" are the phrases included in articles about the Queen of England. I had similar reactions at first. Catherine was a tender wife. I believe she would not want to be remembered as the pitiful queen who, at best, brought the tradition of tea drinking to England. I think we've been deceived. She played the game well and walked away with the money and ultimately didn't need a man to fight her battles.
We can only feel a little bit of her great pain, but we need to focus on her practical side. What was her agenda?  Why did she stay in a marriage where she was rejected? How did she do it? She had her reasons for staying. After Charles' death, she wrote to her brother that she married the king for the sake of Portugal. Portugal relied on the marriage alliance for protection.  Catherine had a lot riding on her shoulders.
Escaping Death and Divorce
Catherine got sick from pressures expected of her. She suffered three miscarriages and caught an illness that temporarily left her deaf loss and unable to walk. Good thing she recovered. She loved dancing and continued to enhance the quality of Italian music in the catholic friary she built. Technically British monarchs were not supposed to be practicing Catholics go there but she practiced her religion anyway. She was definitely in danger of treason, though, when she was accused of planning to poison the king along with other conspiracies. King Charles didn't believe the accusations against his wife and ignored suggestions to divorce her. He said, "She could never do anything wicked, and it would be a horrible thing to abandon her."
"A Picture is Worth a Thousand Words"
She might have had trouble learning English, but she found ways to communicate and change people's perceptions. Catherine literally painted herself out to be a saint. After she was painted as St. Catherine, other women at court followed suit. Some of the mistresses attempted at being depicted as heavenly but it wouldn't do. They had influence in government but Catherine was bold enough to remind them she was the only one who held the title of queen.
For example, look closely at this portrait.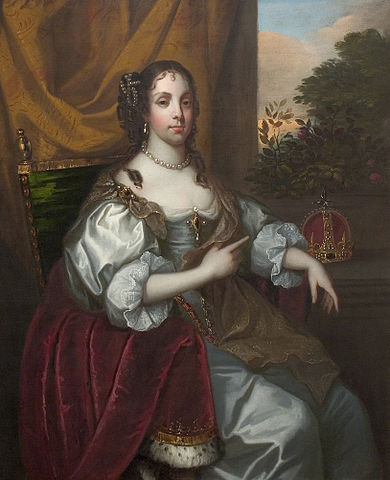 An accident? It's almost as if she's pointing at the crown. Time went on, and most of her portraits included the crown and sovereign orb.
Catherine worked hard on her public image of being a pious woman (but she also loved to party), and conveyed the message that she was still the queen.
The person she needed to convince most was the king. Though he had many mistresses, he viewed the queen as infallible.
The King's Apology
Part luck, part strategy, and all miracle, Catherine outlived her husband by twenty years. She must have been envied—and admired—by past queens when her husband actually asked for her forgiveness on his deathbed. She sent a message: "to beg his pardon if she offended him all his life." He said "Alas poor woman! She asks for my pardon? I beg hers with all my heart, take her back that answer."
Sweet and Sassy
Catherine had been Charles' angel, but others saw her as someone difficult to work with. Before Catherine returned to Portugal, she stayed in England to pursue a lawsuit. She was determined to get money back from a former chamberlain who neglected her finances. She proved she hadn't come all the way to a foreign country over two decades before just to be cheated on. She became very wealthy.
Catherine's current chamberlain worked closely with the now dowager-queen. He took the blame for Catherine's actions when Mary II found out that Catherine forbade the chapels at Somerset House to say prayers for King William. William once tried to get Catherine out of Somerset House, but Catherine reminded him she was protected with certain rights. It took Queen Mary to talk through things with Catherine.  Finally it was agreed upon that it would be best if she returned to Portugal.
She Rules!
Catherine was greeted like a hero when she returned to Portugal, She assisted her brother ruling as regent. Her rule included victories over invading threats. One of her greatest victories though, was acting as a mother figure to her motherless nephew. She lifted his spirits when his mother died. When Catherine died, he became depressed again. This shows what a positive influence she could have over people.
So, here's a queen of two countries, who didn't produce an heir, and surprisingly, didn't get a divorce. She was accused of treason, but stayed alive well after her husband's death and left with the wealth she deserved. Catherine, the queen of England and Portugal, proved to be a capable leader and mother figure. The odds were against her, but she came up on top.
The Catherine Club
Catherine of Braganza shared more than just her namesake with some of the Catherines that graced England's royal scene. .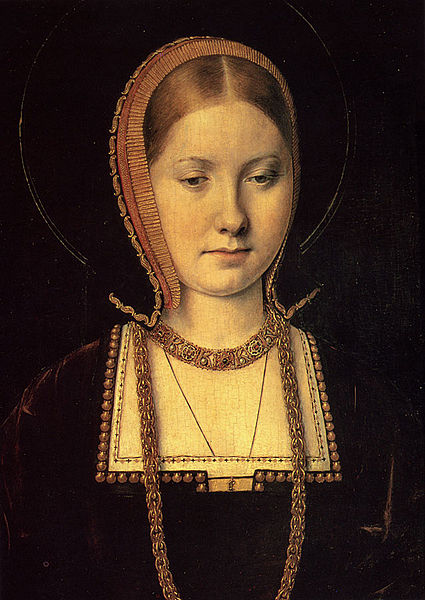 Catherine of Aragon. Aragon was 23 when she married Henry VIII. Braganza was also 23 when she married Charles. Both marriages lasted about 23 years. Aragon lost her husband through annulment and Braganza lost her husband through the king's death.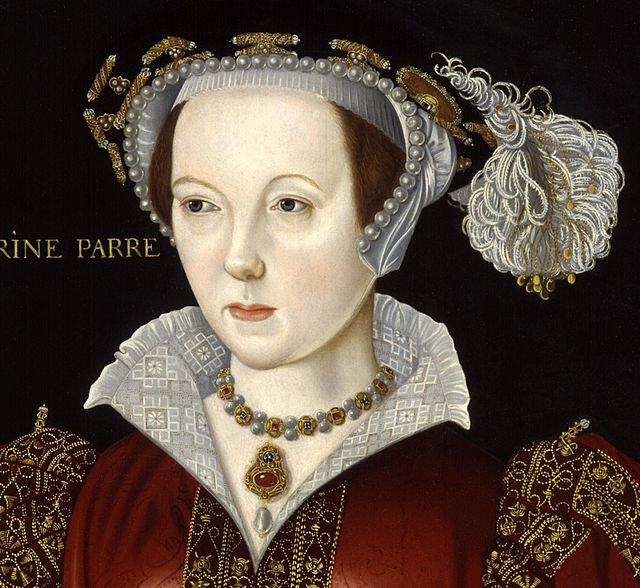 Catherine Parr. Henry VIII's sixth and final wife who's also known as the one who survived. She and Braganza experienced rumors of divorce and accusations of treason. Despite threats, they both ended up finding favor and outlived their kings.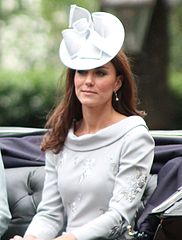 Kate Middleton.   Perhaps the Catherine that Braganza identifies with most. The now Duchess of Cambridge will be the first British queen to be named Catherine since Braganza. She is also married to the first direct descent of Charles II expected to inherit the throne.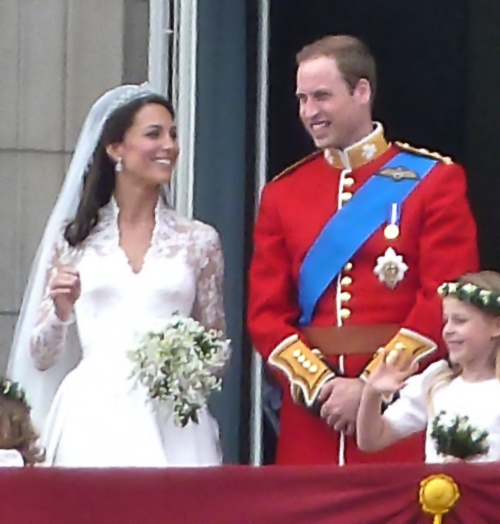 Image credits:
Queen Catherine of Braganza (featured image) by Peter Lely
Catherine of Braganza, Queen of England (pointing to crown) by Jean Baptiste Gaspars
Catherine of Aragon by Michel Sittow
Catherine Parr by William Scrots
Catherine,  Duchess of Cambridge
Catherine of Braganza (in black) by Peter Lely
Charles II in the robes of the Order of the Garter, by John Michael Wright
The Royal Family on the Balcony 
Further Credits:
Catherine of Braganza: Charles II's Queen by Hebe Elsna
 Catherine of Braganca: Infanta of Portugal and Queen-Consort of England By Lillias Campbell Davidson
Lives of the Queens of England from the Norman Conquest By Agnes Strickland, Elizabeth Strickland
Catherine of Braganza by Thomas Fredrick Tout
http://www.queensroyalsurreys.org.uk/queen_of_reg/catherine.html
http://en.wikipedia.org/wiki/Catherine_of_Braganza