Introduction: I'm getting weary  of those wondering about why I care so much for the past, first kiss, commenting how I act like a child, or acting  like I'm detached. With the help of Mr. Andersen, I hope I can give some explanations.
 Long ago, there was a little girl turning six. She loved The Little Mermaid movie so much, and her parents loved her so much that they planned, stressed over, and threw one of the most memorable birthday parties ever. Tons of friends and tons of presents. Yet the next day, when she actually turned six, her family had a little celebration which was best of all. The little girl finally got the Ariel doll. All her wishes came true.
The next year she found out the tragic ending to the original tale of The Little Mermaid by Hans Christian Anderson. What she found most frustrating was that the little mermaid couldn't tell the prince she saved his life.
But years later, the little girl learned it wouldn't have mattered if the prince knew. Even if the little mermaid could fully express herself, the prince's heart would never be hers.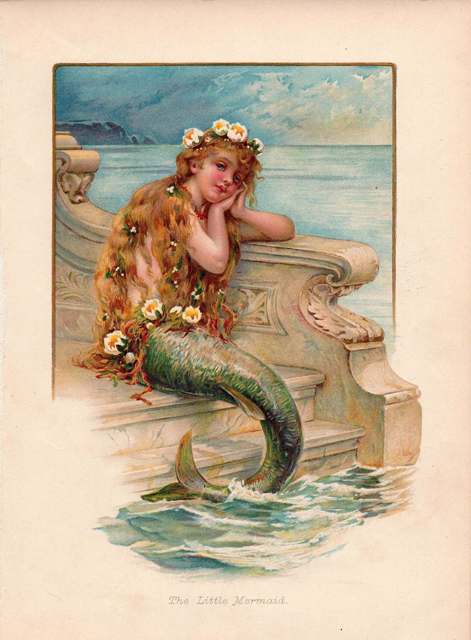 I was electrified when my prince came. There was something about him that was so real but unlike anyone I ever met.  Other guys had come before him, but I still can't totally explain why he stood out. I was terrified, but felt incredibly safe at the same time.  He took me under his wing, introduced me to people, and took me on adventures.
I even ventured to tell some friends and family how I felt. They seemed happy for me but advised me to be careful.
I understood once I met her.  I tagged along with the couple who seemed happy together. Seeing them so close made me realize that any physical affection I shared with the prince truly meant nothing.
On one occasion, I heard a movie line in my head. It was from Fairytale Theatre's version of The Little Mermaid. It's actually a classic, damning line that's ended lots of relationships and hopes: "I love you, but I'm not in love with you."
In Andersen's tale, the little mermaid's prince had also been gentle with her and called her his "foundling." I have come to realized I was my prince's pet—never a potential lover. Looking back at that even now, it's more apparent that I was treated like a puppy who just came back from the groomer. It's still how others see me.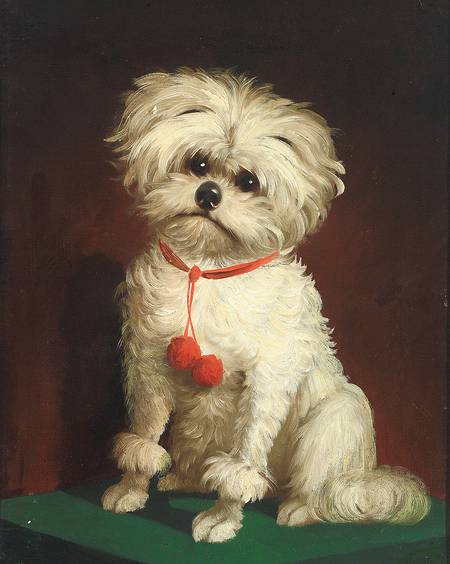 There were some weak attempts to win the prince's heart. But I knew it would never work. I stopped trying as I threw myself into other activities. Sounds like a good solution. But it was one of the most stressful times in my life with school and work. My grief made things worse. I was so unhealthy that I was actually whisked to the ER.
Eventually I went back to ordinary life. Of course things would never be the same. Other gentlemen have been in my life since then, and I've cared for some of them more than my Little Mermaid prince and also fell harder. But the Little Mermaid heartbreak will always stand out. I took special notice of things and people. I became more empathetic and interested in others' stories.
The prince never gave me the love I was looking for, but he unintentionally opened another world.

Credits:
A very special to Hans Christian Andersen for all his tales. He gets it.
Images:
Autumn Sea by Gustave Courbet
Illustration of The Little Mermaid, mid-19th century, by E. S. Hardy
Portrait of a Maltese dog by Anonymous (British) painter, 19th century