Both married a Charles. Both were used as a poster child to boost the Royal Family's image. And of course, both had to be a patron of the arts because that's what a typical royal woman does.
But there's something much deeper about their similarities. Last November, I drafted a biography of Catherine of Braganza. As I was scratching down obvious comparisons between  Catherine and Diana (a step-descendant of Catherine's), an eerie feeling came over me.
I felt like saying, "You two remind me of each other."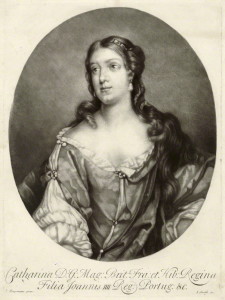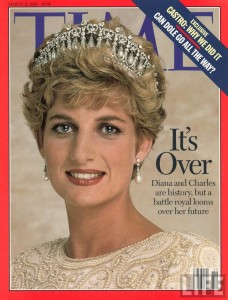 I thought about why I would say that to them. Here are some of those thoughts.
I never interviewed them. The closest I ever got was reading what others had to say about them–and literal pictures. How they were used by the public to make money, and in turn, Catherine and Diana manipulated the media. They were able to display their disadvantages which caused people to pity them. They were pretty good at creating propaganda
In private, they could be something else. The Portuguese Infanta and Charles II's direct descendant could get moody, bossy, and say things that I cannot write in this blog. They gave their servants and husbands headaches.  Diana and Catherine searched for good causes. They were fun. Both disguised themselves in public for laughs. After their marriages ended (one through death and one through divorce), they managed to gain further wealth.
If Catherine and Charles II had a daughter, she might have been a lot like Diana. Heck, their daughter could have also even resembled Diana physically.  Diana was tall like Charles. Catherine's father had been a fair blonde–could Catherine have passed down that coloring to her kids if she had them?
If Catherine and Diana had been contemporaries, I think they would have liked each other. It's difficult to say, however,  if they would have continued to be friends. Both women had rocky relationships with good friends.
Historians may challenge me on these thoughts. To me, their similarities are overwhelming. I acknowledge, though, that there are significant differences.
One big thing I've been asking is: why did one survive and why one didn't? I've began research and am starting to answer that question…
Images:
Catherine of Braganza as St. Catherine by Jacob Huysman
Time magazine's issue of Diana and Charles' Divorce